Open Mail from the Dock.

Select Preferences from the Mail menu.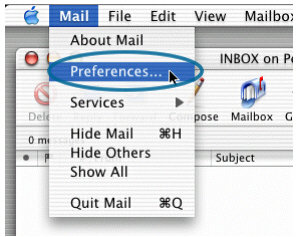 From the Accounts window click Add Account.




Define your accounts settings as follows:

Account Type:
POP Account
Description:
Enter a description for the account.
Email Address:
Your full email address
Full Name:
Your name
Incoming Mail Server:
mail.example.com
(replace example.com with your domain)
User Name:
userID%example.com
(% is not a typo)
Password:
email password
Outgoing Mail Server:
mail.example.com


Click OK.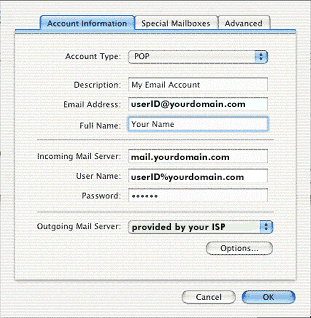 Your email account is now configured. Close this screen to finish the configuration.